With unusual colors and miniature dimensions, the Mimi 2018 electronic cigarette comes from the XOMO manufacturer. The lightweight, sleek, beautifully in the hand fitting Mimi 2018 is definitely a distinctive fashion accessory but also a great e-cigarette. Surprisingly, a powerful 1200mAh battery does not need a button to activate it, just take a draw from the drip tip and the Mimi 2018 starts creating vapor. E-liquid is filled into a special cartridge, in which is also the coil. The cartridge has a volume of up to 2ml and the manufacturer recommends 70VG / 30PG e-liquid.
The XOMO Mimi 2018 is extremely easy to use. For filling, just pull the cartridge out of the body, eject the silicone cap, and fill the cartridge with the e-liquid. After the insertion, just take a draw of the drip tip and enjoy the surprisingly thick clouds of vapor and a great flavor. You do not have to set anything up, you do not need to press any buttons or browse the complex menu system. Just charge, fill and vape.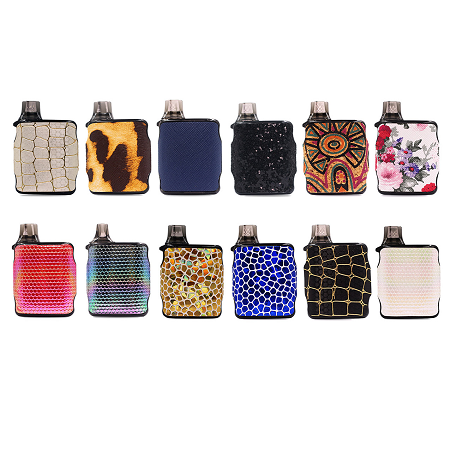 Package contents and parameters
1x XOMO Mimi 2018
1x cartridge 1Ω
1x micro USB cable
1x lanyard
Package contents may change.
Dimensions: 57mm x 39mm x 23mm
Output wattage: max. 20W
Output voltage: 3V-4,2V
Supported resistance: 0.5Ω-2Ω
Battery: 1200mAh
Charging: micro USB port
Volume: 2ml